My name is Liz Selig and I have an 10-year-old son, Jack, who has multiple diagnoses including Autism Spectrum Disorder.
One weekend in 2015, I took him to Pump It Up, one of his favorite places to jump and climb indoors. He gets so much energy out, and the exertion truly helps his well-being. After we'd been there for about 45 minutes, he had an accident. Most autistic children are not potty trained at the traditional age, and he was still in pull-ups at age 3. I didn't have any pull-ups with me, and his bowel movement was leaking onto his clothes. I had no choice but to leave and get him home and cleaned up. He made it readily apparent that he had no intention of leaving. Twenty minutes of pleading, trying to carry him out on my own caused me to cry, feel like a failure as a mom. My anxiety was off the charts. I carried my son, screaming and flailing, to the car. It was a massive fight to get him in the backseat, and nothing I did would console him. Getting him into his car seat was impossible. Let's not even talk about buckling him in. Five, 10, 15, 20, and then 30 minutes went by. He was still inconsolable. It felt like hours. I was crying that he was so upset, because I couldn't help him or soothe him, and because something as simple as getting him in his car seat should not be that difficult. I was at my wit's end. I texted every special needs mom I knew. I texted Jack's dad. No one replied, and that made things worse.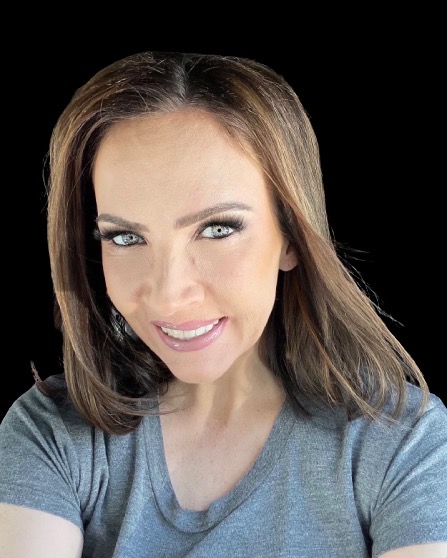 Finally, I accepted that I had to wait him out. I sat in the driver's seat and needed some sort of relief. As an avid music lover, I had to calm one of us down. A couple of songs played, and about four or five tunes in, one by Kelly Willis came on over my Bluetooth. Part way through listening to her, he climbed into his car seat and began calming down. I ran to his side of the car to buckle him in, but by then, the song ended, and he was back on the floor screaming. I went back to the front seat and replayed the same Kelly Willis song, while watching him from the rear view mirror. He did the same thing – crawled into his car seat and began calming down. I turned all of Kelly Willis' music on shuffle, buckled him in his car seat, drove away and his tantrum/meltdown ended in about two to three minutes.
This had to be a fluke, right? It ended up being a lifesaver, and I was able to minimize his meltdowns significantly in the car, probably 90% of the time. This blew me away. Needless to say, he now has his own playlist, which is varied, but one his favorites is still Kelly.
After a week or so of this technique working consistently, doing research online, and reading that others had similar experiences, I knew I had to share my story with other parents who have autistic children. I had people beg me for a flash drive of my playlist, and I distributed as many copies as I could. As for Kelly Willis, she received a long email from me thanking her profusely for her God-given talents and how they soothe my son in ways nothing else can.
Fast forward to Sept. 30, 2017. Jack suffered multiple tonic clonic seizures for the first time and was rushed to Texas Children's Hospital. I didn't know if he would survive. I prayed more that night than I think I ever have in my life. Many hours later, once he was stable, I crawled into his ER bed, held him, with tears streaming down my face. His eyes were closed, and his body was exhausted. I didn't know what would come next. I just knew my son was in my arms, and I was doing the only thing I knew to do – love on him. I turned on his playlist, and I held it near his ear. He physically responded by touching my hand as I held his, and he tried to snuggle closer to me. Music was again his savior.
He was diagnosed with epilepsy and focal cortical dysplasia as a result of that ER visit. We learned he has a chromosomal deletion 9q33.1 and genetic abnormalities with ASTN2 and TRIM32. His list of diagnoses is long and includes anxiety, ADHD, disruptive behavior disorder, speech delays, language disorder, obstructive sleep apnea, developmental delays, Dysgraphia, acute febrile illness, and an impulsivity disorder. To say life has become overwhelming for our family is an understatement. Finding the best doctors to treat and care for him (and my daughter, Brooke) remains at the forefront of my life.
All of this, life changing in every way for all of us, renewed my commitment that I had to do something to share how autism and music are interconnected.
I decided a few mornings later I was going to put together a benefit concert called "Music Knows No Boundaries." I raised the money to cover the needed expenses and donated all of it to a local autism non-profit that truly helps families with a child on the spectrum. In 2018, Autism Rescue Angels helped my family with a financial grant, and it was the least I could do to try to repay them for their generosity. At the time, they assisted families with children of any age. I spent every day for months putting Music Knows No Boundaries together; it was my mission. I did it single-handedly and fundraised every cent to cover the costs.
Our lives have changed a lot since 2018. I lost my job, I had to worry about how to secure medical insurance to cover Jack's treatments, I went through a messy divorce and was left financially broken. Jack's behavior was too much for his school to handle, and I had to find a suitable alternative. He needed multiple therapies, I needed support, and I needed to ensure my neuro typical daughter was not forgotten. Overwhelmed doesn't scratch the surface in describing how I felt. Thankfully, my financial outlook has improved from those dire days.
After spending many hours researching and talking to other special needs moms, I determined that Jack would be best served by an ABA therapy clinic. While not a traditional school, the clinic tailors an individualized plan helping each child live a more fulfilled life. In Jack's case, this includes how to minimize aggression, how to use more words to communicate his needs and feelings, instead of people assuming he is non-verbal. The goal is to continue to foster a learning environment in which he can thrive. He's taught himself how to read at an age-appropriate level, he is able to self-regulate his emotions and behavior, he knows basic math, and he speaks parts of four different languages: English, Spanish, German and French.
I know we are on the right track, but it all costs money.